Posted by Christopher Wink on Oct 17, 2008 in
Experiences
|
We beat up on some Dutch guys in Amsterdam playing basketball last week. Then, in Paris, France, we came upon a similar group and couldn't spare them. In the shadow of the Eiffel Tower, we had a good match, shared some French and won outright.
Enjoy the highlights below.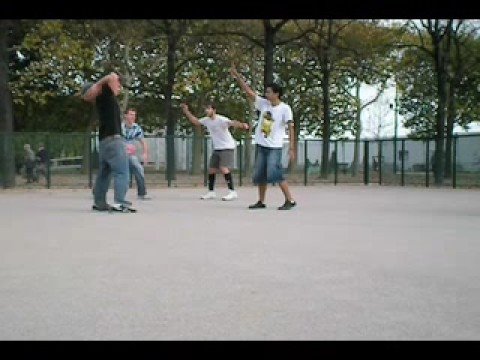 If I see someone playing basketball and I have a hot minute, I am going to take the opportunity. We got lots of response after Sean and I played those guys in Amsterdam in exchange for directions and advice.
Walking towards the Eiffel Tower, we came across a handful of gents balling on the mean streets of central Paris. After working through in my head a few French phrases I might need for the exchange, I asked if we could play next. We got a three on three match - which we won - rotating with Sean's brother Brian and another fella with energy, a beard and an effective, squirrely nature.
It wasn't a particularly pretty game, but we got some excerise, the chance to play in the shadow of the world's most recognized landmark and I got another opportunity to try some casual French. A nice photo to boot. Definitely worth a half hour and some sweaty clothes.