Posted by Christopher Wink on Nov 11, 2008 in
Experiences
|
Graffiti is global.
We've spotted some great tags across Europe, more so than in even a city like Philadelphia, where the very concept developed - more on that below.
Check a slideshow of some of the best on Flickr.
Along a canal in Zurich, Switzerland, we found one of the most impressive collections of tagging.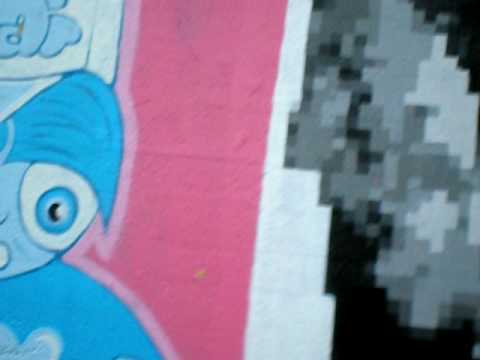 While hipsters love it, graffiti has plenty of critics. Most cities - Philadelphia included - have anti-tagging units, and, on the federal level, Italy's prime minister recently pledged to abolish graffiti.
But, you have to love its history - a city full of it has plenty of graffiti too.
Darryl "Cornbread" McCray is tagged with the title of graffiti originator. Of course folks wrote their names on just about everything before McCray came to the scene. But, say those who are supposed to know, the motivation and sentiment behind the graffiti of today - rebellion and art of today - are all his. Peep this 2001 story from Philadelphia Weekly.
"Graffiti started out as a love story," Stallings says, just as quotable as can be, and it's true.

"I was released from reform school in 1967," Cornbread, 48, recalls. After spending ages 10 and 11 in what he alternatingly calls "school" and "jail," he was returned to the public school system. "While I was introduced I was scanning the class looking for the prettiest girl. I spotted her but I didn't know how to talk to her because all I knew how to talk was gangbanger-jitterbug talk."

So he says he set in motion what was surely one of the more determined wooing projects of the latter 20th century. He stole a look at her roster and arrived to all her classes before she did, writing "Cornbread loves Cynthia" on her desk. He also wrote it all down the block where she lived, and all along the bus route she took to school. Read more.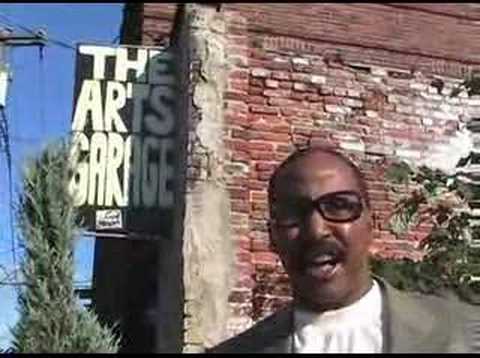 It's a beautiful thing.
So, when Sean and I arrived at the John Lennon Wall in Prague, Czech Republic, I felt the need - the need anyone with any affiliation to Philly, graffiti or truth should have - to give old Cornbread some new life.
The urge was stronger still after our tour guide remarked that the wall looked like any "typical graffiti you might find in New York City."
Lame. Most serious taggers I have come across, including some abroad, knew of the act's roots in the 215. In Amsterdam, we met a Scottish 20-something graffiti artist who acknowledged Philly's role in the development of the fifth leg of hip hop.
It's a shame not everyone give the same love, including that Prague tour guide.
Considering we're always on the prowl for Philadelphia's images abroad and that was a prime moment for one and we didn't get it, I stepped in.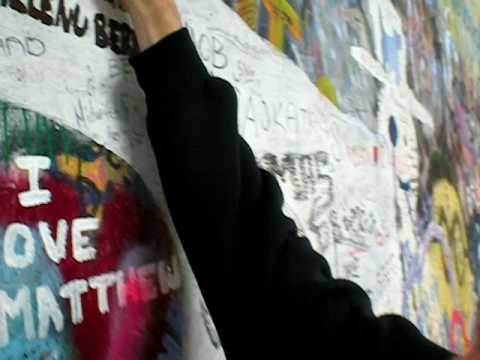 That's for you Cornbread.