Posted by Christopher Wink on Oct 9, 2008 in
Experiences
|
We aren't making it to Milan, like we planned.
While I've never been to Milan before, I am alright with our missing out on Italy this round.
I've been there. I spent a couple weeks in March 2007 traipsing from Rome to Florence to Pisa to Siena and then to Venice. A bag, camera and most of clothes were lost en route, so I spent much of my time there wearing the underwear of the Italian roommate of the opera-singing friend I was visiting.
I also found out too late that the final train from Venice wasn't running the rainy night I was there. I found myself talking a kindly young woman hotel concierge into letting me stay in her lobby. She even made me a ham sandwich - a Venetian ham sandwich!
Later on I woke up twice that long night, once in a water taxi stop shelter and a second, on the steps of the Venice train station, overlooking the Grand Canal.
So, my first proper European adventure taught me the continent was cold, rainy, expensive - and they'll give ham sandwiches to displaced Americans.
Here's some video that survived - a quick breeze through those few weeks of train-hopping and backpacking.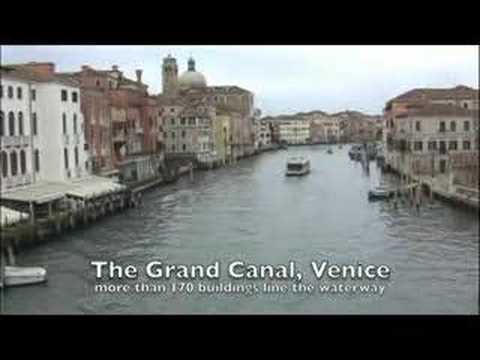 I've learned plenty since then.