Posted by Christopher Wink on Oct 28, 2008 in
Experiences
|
So, turns out that Berlin, Germany has a noted food stall a bit off its more popular touristed paths: Curry 36.
Once the Lonely Plant tour guides started recommending it, though, it's business skyrocketed and popularity soared. It went from city favorite to international stop. We had to check in on Tuesday. See video below.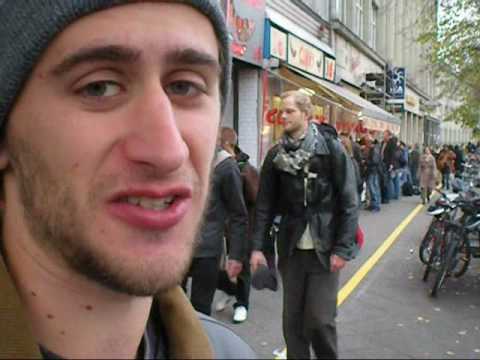 If you caught the end of our last episode or seen some of other food stops - like in Zurich, Switzerland - you might find that, well, we likes our salted meats.
Here in Berlin, Curry 36 - a curry powder is spread on the fries and cook in the meat - is certainly delicious, juicy sausage and better fries than in much of the continent. The prices aren't even bad - two sausages and fries for four euros. Sean and I each getting two platters. Tasty, but not mind-blowing.