Ask your friends who studied abroad in London and want to defend their cultural immersion. You might be, if only for the briefest of hesitations, stunned at the differences in conversational mechanisms between those gosh darn red coat Brits and red blooded Americans.
So, Seany and I decided to investigate beyond those common British stereotypes Seany reminded you of recently. Why? Because we are here to make all of your experiences a bit smoother than ours.
First the London, U.K. phrase, then our rough translations in.. American, at least the urban Mid-Atlantic around Philadelphia.
Wicked.
Awesome.
Cheers to that!
Fuckin' eh!
Hey son, crackin game of footy like.
Dude, great game last night.
Fuck a duck.
Fuck that shit.
So we'll have a session tomorrow then, yeah?
Get fucked up tomorrow, nahmean?
See some more translating that I did with my new buddy John Dudley from Solihull just south of Birmingham.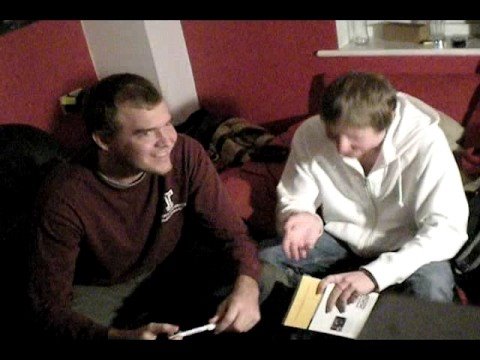 In case you misunderstood the video, highlighted by my impressively heavy British accent or the Philly slang of John Dudley, below are our translated English phrases, first as said in London, then in Philadelphia.
Alright matey, sort us another pint of Strongbow.
Man, can I get a Lager.
Sound bruv, what's cracking tonight?
What's good, son?
Easy blood, let's rah shank a man.
Cuz, Ima cut a youngbul.
Fucking hell mate, I'm bloody wankered.
Yo, I am fuckin' wacked.
That bloke's a right knobhead.
Fuckin asshole.
He's a fucking bellend he is son.
What a dick.
Blimey love, cracking pair of knockers.
That jawn got nice tits.
Photo courtesy of Bradford Chamber.