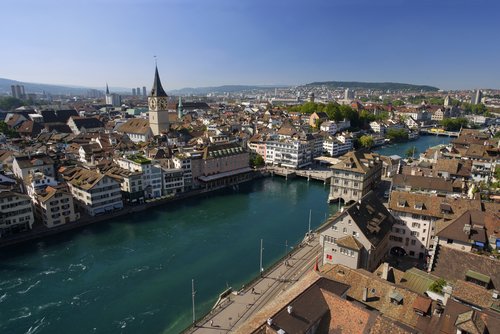 We are in Zurich, Switzerland - Couchsurfing with a stunning kind and brilliant Serbian, who studied at CalTech and is working at Swiss research institute.
We have reliable Internet but our night of exploration and train travel from Lyon has spent us. WDSTL comes back to life our tomorrow - your night. Must sleep and dream of fondue, Swiss army knives and bank accounts.
Some major changes have happened to our travel plans - like how we're in Switzerland right now. Will discuss soon.
God bless America.
Photo courtesy of PlanetWare.