Posted by Christopher Wink on Nov 11, 2008 in
Commentary
I try to avoid American foods when traveling. So I can focus on local delicacies; so I can return home and appreciate it all as I stuff my food bag.
But I had to change plans for one of my favorite American foods: french fries. A handful of European cities have stalls that lay claim to being among the best.
We started the pursuit in Amsterdam and Brussels. Both cities have a rich tradition in French fried potatoes, seriously.
In Amsterdam, Mannekin Pis - like the statue in Brussels, confusingly enough - claims the best fries in Holland - and beyond if you ask the right person.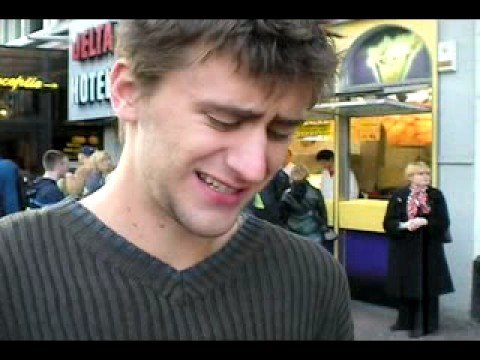 Belgians say they developed the technique though. We were sent on a long walk south for the best fries in Brussels. They were good - the sausage burgers weren't - but not worth world renown (video forthcoming).
Then, at a noted sausage stand in Berlin, we came across some more noted fries - Sean's favorite on the trip.
I think I have to go with Amsterdam's. Ooh. eating. Anyone have any good Euro-french-fry eating experiences?